What We Offer...
About Us
Property Condition Assessment
What is a Property Condition Assessment (PCA)
?
Investors rely on Property Condition Assessments (PCA) to provide information and analysis of the physical condition of a property, and to minimize the risk associated with acquisition. At the same time, health and safety, accessibility and compliance standards must be met. A PCA offers a comprehensive report on the current condition of the building's systems. It identifies property deficiencies and areas requiring repair, replacement and/or upgrading. Local building authority and regulatory agency requirements are highlighted along with a recommended schedule for necessary capital improvements and tenant compliance.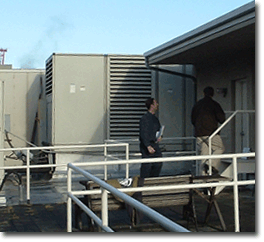 A PCA from EAI will evaluate the following:
Accessible Inspections
Inaccessible Inspections
Property Description
Construction Materials
Property Inspections and Evaluation
Site Drainage
Building Structural Frame and Envelope
Pavement and Walkways
Heating/Electrical/Plumbing
Elevators and Escalators
Fire/Life Safety Compliance
ADA Review
Building Code Violation Issues
Repair and cost estimates